The Leibniz Institute "ARL – Academy for Spatial Research and Planning" hosted a summer school on "Social Innovation in Urban and Regional Development" in Vienna. International experts and PhD candidates discussed the emerging topic and current research results.
From 30th August until 2nd September 2017, conceptual, methodological and empirical contributions in the field of social innovation in an urban context as well as the relations between actors and their impact on urban and regional development were reflected by the participants.
During the event international experts met PhD candidates who had the chance to present their own research approach and to receive an individual feedback. Christoph Kaletka, representative of the SI-DRIVE lead partner TU Dortmund University – sfs, delivered a keynote on theoretical and empirical progress in social innovation research. Other keynotes were delivered i.a. by Frank Moulaert (KU Leuven), Oliver Ibert (Leibniz Institute for Research on Society and Space, IRS), and Yuri Kazepov (University of Vienna). Dmitri Domanski TU Dortmund University – sfs) presented his PhD thesis on "Developing Regional Social Innovation Ecosystems". Plenary sessions, working groups and field trips helped the group to further explore the summer school as well as their own research topic.
The concept of social innovation is currently emerging in debates on the role of the welfare state and public services and has special emphasis on the European level. Social innovation has also entered international research programmes in order to better understand and support national and local initiatives aiming at fostering change and diversifying urban environments.
The "Academy for Spatial Research and Planning" (ARL) is an independent non-university institution focusing on research and advice on sustainable spatial development. The University of Vienna and the Austrian Academy of Sciences co-hosted the event. More information on the ARL International Summer School 2017 is available here.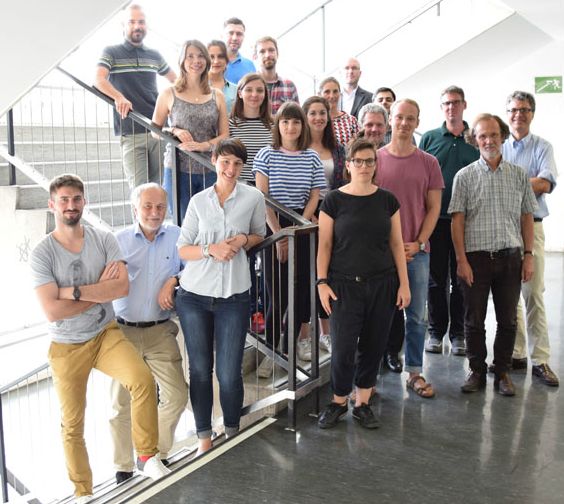 Photo: Milad Abbasiharofteh (ARL)